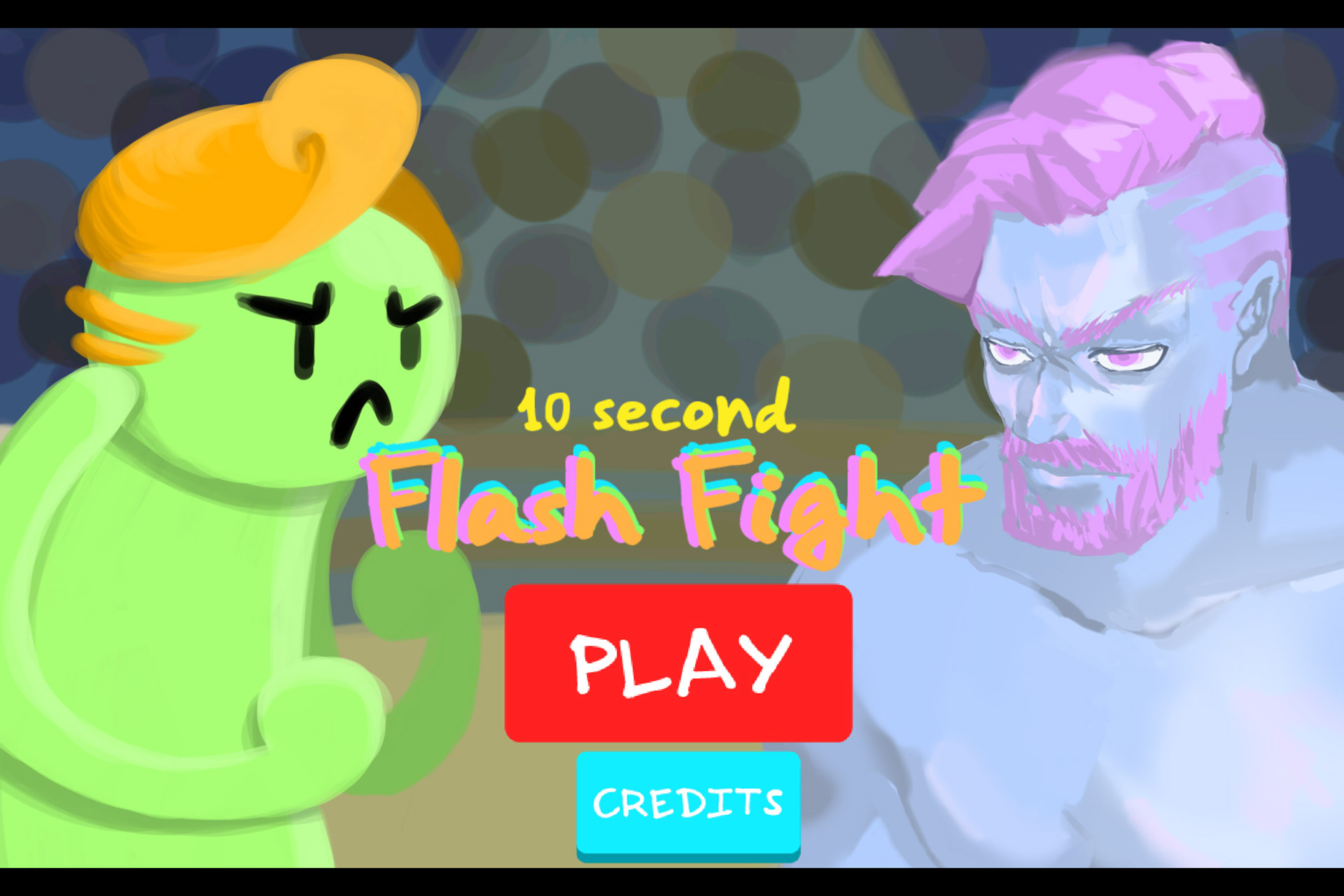 10 Second Flash Fight
(2017) is a two-player local multiplayer "fighting" game in which you mash a series of randomly changing keys in order to hit your opponent. 
I developed this game during a one-week game jam for my Intro to Game Development class at the NYU Game Center. You can play it on itch.io here.